Marc Kielburger
We Movement
Toronto, ON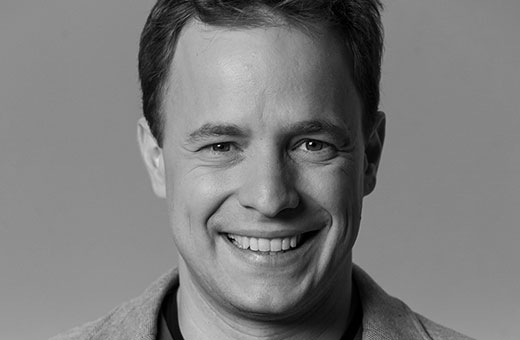 Sector Impact
Children & Youth
Civic Engagement
Economic Development
Education
Human Rights & Equality
Mobilizing millions to contribute to a better world
Marc Kielburger, with his co-founder and brother Craig, grew a movement that inspired four million young people to help the world's most vulnerable access food, water, education and health care.
The power of WE.
With seemingly intractable problems people face all over the world such as poverty, poor water quality, lack of access to education and substandard health care, it is understandable that so many feel overwhelmed and immobilized.
That's what makes Marc Kielburger so remarkable. Over two decades, he and his brother and co-founder Craig have inspired millions of young people to make an impact on major global challenges — nurturing lifelong changemakers in the process.
At age 18, Marc volunteered in a Bangkok slum, working with HIV-positive mothers and babies and teaching English at a primary school. He spent another eight months working with the Pokot people, a tribal group in remote Kenya. Through these experiences, he saw the difference he could make.
Marc and Craig founded Free the Children, now called WE Charity, an organization that supports children to help other children around the world. The heart of Marc's work is about power. Not only does he believe children have the power to make a real impact, but he also believes families and communities can solve their own problems, given the tools.
Ever since his insight at 18 that children can change the world, Marc has been building scalable pathways to make it easy for any young person to make change. To sustain WE Charity's mission, Marc and Craig grew ME to WE, a social enterprise that sells socially conscious products. Through this unique and sustainable model, they have created a holistic approach to help the vulnerable lift themselves out of poverty.
This globally recognized organization operates with the help of both domestic and international partners to impact thousands of people a year. It provides tools to people and communities to tackle poverty and other social challenges.
WE Charity is making an impact on education, health care, water quality and safety issues that plague children and their communities all over the globe. WE teams in Asia, Africa and Latin America have provided more than one million people with clean water, built 1,000 schools and schoolrooms overseas and empowered more than 200,000 children with access to education.
Since building the Manac Primary School in Haiti in 2010, attendance rates have increased over 400 per cent. To date, the maternity wing at Baraka Health Clinic in Kenya has provided more than 3,000 mothers with pre- and post-natal care. Oleleshwa Farm in Kenya recently expanded to include 200 acres of land and 12 greenhouses, increasing its capacity to support student lunch programs, and to date has produced more than two million meals.
In 2011 Marc created WE Day, an annual international event that draws world-class speakers such as Justin Trudeau, Al Gore, Nelly Furtado and Shawn Desman. The event inspires students to volunteer, get involved with local and international charities and change the world for the better. WE Day has grown to a series of more than 20 stadium-sized events throughout North America, the U.K. and the Carribean and represents the power of young people.
Marc is a renowned human rights activist, author, and was named one of Canada's "Top 40 leaders under the age of 40" by the Globe and Mail. He is building practical ways to connect youth across the globe to help families break generation-long cycles of poverty with dignity.
Highlights from the Network