Ashoka U: Canadian Campuses
As the comprehensive innovation university, Ryerson was designated Canada's first Changemaker Campus in 2013.
Being innovative is true to who we are, a community that embraces unconventional, creative thinking and approaches to learning, teaching, scholarly, research, and creative activities, and day-to-day operations. Innovation allows us to stand apart. We build on our roots, continuing to develop and foster an innovation ecosystem throughout Ryerson (Ryerson University Academic Plan, 2020 -25).
Ryerson's social innovation and social entrepreneurship initiatives are led by the Office of Social Innovation and Social Ventures Zone, respectively. The Office of Social Innovation (OSI) strives to create transformative solutions to complex social issues through teaching, learning, and research. Advancing opportunities to support, drive, and lead change at Ryerson University and with the broader community. The Social Ventures Zone (SVZ) is a social business incubator that works with students, alumni, faculty and external community in Toronto to build startups focused on creating real social impact. At the SVZ, social entrepreneurs have the opportunity to transform their ideas for social change into reality through social enterprises, using a model based on rigorous research and global best practices about how social ventures can be best supported.

I've always been cognizant of social injustices, but I don't think I really took action until I was in university. Learning about certain topics in class started to fuel me, and I realized that I can't expect change to happen if I'm not making change myself."
Sheldomar Elliott, 2019 Map the System Finalist, BA Environmental and Urban Sustainability '20, Ryerson University
Mohamed Lachemi
President and Vice-Chancellor, Ryerson University
As a downtown campus, Ryerson University has the rare privilege of being a part of, and supporting, a wide array of social partnerships and initiatives. Commitment to innovation, including social innovation, is a part of who we are as a university and through our partnerships, such as Ashoka, we aim to create transformative solutions to challenge complex local and global social issues through teaching, learning and research."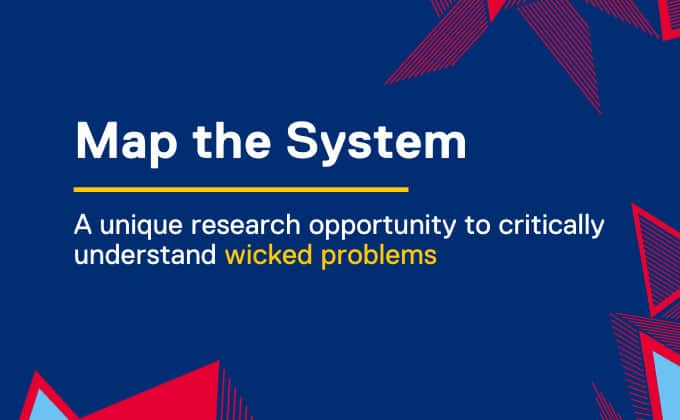 Map the System supports students in studying and researching complex social or environmental issues.
Through the program, students identify an issue, develop their skills in critically understanding the components to the issue, and are guided through creating a report and visual map based on their learning. Students also access skill-building workshops and mentorship from faculty members and community leaders.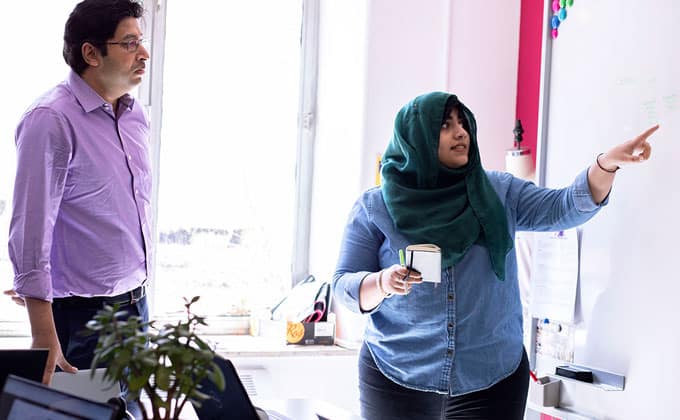 Ideation & Incubation: The Social Ventures Zone offers support to social entrepreneurs at various stages.
The ideation program covers business fundamentals and is offered to very early-stage entrepreneurs who would like to start working on developing their ideas into reality. Incubation at the Social Ventures Zone encompasses a full membership for entrepreneurs who need resources, connections and tools.
We can
reinvent postsecondary education

to meet tomorrow's urgent challenges
Ashoka Canada is preparing students to thrive — and lead — in the world we need now and going forward. We need your support to accelerate Canada's future leaders and changemakers.