Agazi Afewerki
Youth Empowering Parents
Toronto, ON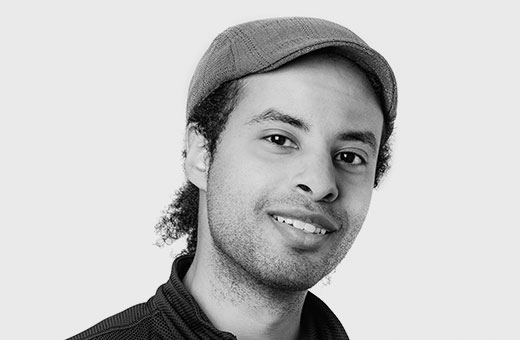 Sector Impact
Children & Youth
Civic Engagement
Economic Development
Education
Human Rights & Equality
Science & Technology
Flipping the mentorship paradigm
Agazi Afewerki is empowering youth as skillful service providers, not recipients — starting with the most vulnerable urban populations.
Building the structures for youth to share their gifts with the world.
Language is one of the biggest barriers for newcomers to Canada — especially for isolated adults in low-income neighbourhoods. Immigrants are twice as likely to be unemployed as Canadian-born workers, reducing newcomers' ability to support their families.
Immigration and Citizenship Canada provides language courses for newcomers, but Agazi Afewerki's research shows that courses often fail to meet newcomers' needs. Courses are offered at awkward times or the instruction style isn't geared to serve a room full of people with diverse first languages. Plus, these classes aren't taking advantage of youth skills and energy — or their potential as mentors for older language learners.
Agazi knows from personal experience that young urban immigrants and second generation children face stigmatization and lack meaningful volunteer and work opportunities. He grew up in Regent Park, Canada's largest, oldest and poorest social housing complex, where more than 7,500 residents lived on just 69 acres of land.
He was frustrated with media coverage of his neighbourhood that emphasized its challenges and caused youth there to internalize negative stereotypes. Rather than casting young people as needing help, he set out to shift this narrative by focusing on their unique asset: a large youth population who speak both their parents' native language and at least one of Canada's official languages.
Seeing an opportunity to empower skilled youth and adult learners through "reverse mentorship," Agazi co-founded Youth Empowering Parents, an organization that trains youth to provide one-on-one teaching to immigrant adults. After seeing success with the language program, Agazi identified other opportunities for youth mentorship, such as helping immigrants learn about computers, smart phones and public transportation.
As his program grew, Agazi sought ways to ensure it could scale at a very low cost. He formed partnerships with underutilized public spaces, such as schools and libraries, to host these custom tutoring sessions. He also partnered with a Google coder to develop an algorithm to connect mentors and mentees.
In 2011, YEP received a prestigious UN award for intercultural innovation, raising Agazi's public profile. Since then, he's proven his innovation is both scalable and replicable. In 2018, YEP reached 3,300 people (half youth and half adults) across four countries, with 20 community-based programs mobilizing over 30,000 volunteer hours.
In Ontario, through partnership with provincial and local leadership, Agazi trained teachers how to use the YEP reverse-mentoring program to address community challenges through student actions. Meanwhile, he's deepening YEP's impact through "YEP in a box," an online portal and learning tool that empowers practitioners and decision makers in other sectors to take their own steps to engage youth in service-provider roles.
Highlights from the Network