Ashoka believes that colleges and universities are ideally positioned to equip every student to be a
Changemaker.
We partner with institutions of higher learning to prepare young people to lead and thrive in:
a world that is increasingly uncertain, complex, and ambiguous
a workforce with demands we cannot yet predict
a society hungry for humble, collaborative, and relevant solutions to global challenges
Changemaker Education

shifts mindsets toward social innovation and social entrepreneurship.

We work to transform the institutional cultures of colleges and universities.

With our partners in post-secondary education, we equip graduates with the knowledge, skills, and outlook to lead and create change in a world desperately in need of transformation.
Changemakers are practical visionaries. They imagine new ways of being, and then act, in collaboration with others, to bring to life new ideas, systems, and relationships that benefit everyone.
Changemaker Education

develops students' capacity to create positive and purposeful social change.
Changemaker Education develops and hones students' empathy, teamwork, collaboration, leadership, and creative problem-solving. It is brought to life through methodologies that include civic engagement, social innovation, and social entrepreneurship.
Empowering Communities of Changemakers
Empowering post-secondary students, staff and faculty as changemakers to galvanize their campus communities around a collective changemaker identity.
Catalyzing Social Innovation in Higher Education
Breaking down structural barriers to institutional change and fostering a campus-wide culture of social innovation.
Creating a Thriving Global Network
Connecting and inspiring a global network of entrepreneurial students, staff, faculty and Community leaders to broaden the reach and deepen the impact of innovation around the world.
Solving Global Challenges through Effective Changemakers
Impacting the education of millions of students and empowering them to solve Global challenges through the Changemaker Campus network.
Become a Changemaker Campus
We're ensuring that changemaking becomes the new normal on Canadian campuses. Join us.
Meet the Canadian
Changemaker Campuses
We're part of a global community of post-secondary leaders who are transforming student and faculty experience through social innovation and changemaking.
Explore ChangemakerEducation's Knowledge Hub
Access a curated selection of resources to support your campus's evolution into a Changemaker institution.
Ashoka Canada

envisions a day when changemaking is embedded into the DNA of every college and university.
ACTIVATING
CHANGEMAKING
IN
HIGHER EDUCATION
We partner with higher education to build a world where everyone can be a Changemaker.
Play Video
PLAY VIDEO
Highlights from the Network
Georgian was the first college in Canada to be designated a changemaker college by Ashoka U.
The designation falls under the Changemaker Campus program, which recognizes more than 40 colleges and universities globally that have embedded social innovation and changemaking into their culture, programming and operations.
Canada's youth

in the new economy
"I am very proud and thankful to be part of the Ashoka global movement and to be designated as a Changemaker campus. Collaborating with our Ashoka U colleagues helps our students, faculty and staff identify and maximize their capacity for social impact across Canada and beyond."
 Dr. Johanne Turbide, Secretary General of HEC Montréal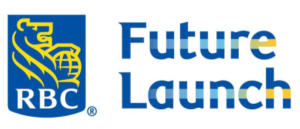 RBC and Ashoka are preparing Canada's youth to meet the challenges of the future.