Al Etmanski
PLAN
Vancouver, BC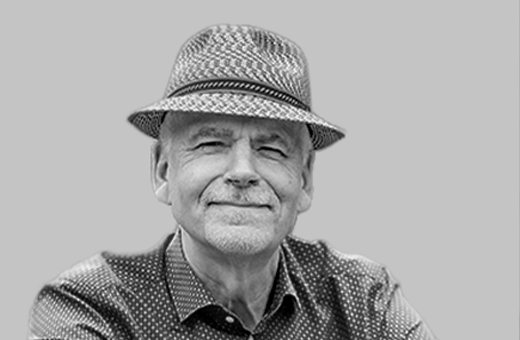 Sector Impact
Civic Engagement
Economic Development
Education
Health & Well-being
Human Rights & Equality
Developing alternatives to professionalized care
Al Etmanski is building the conditions and infrastructure for a caring society that realizes full economic and social inclusion.
The caring society.
As a parent of a child with a disability, Al Etmanski came to realize that it was not his daughter's Down syndrome that stood in the way of her living a good life, it was society's structures and attitudes. With this experience, Al began advocating against public systems, from school to healthcare, that separated people with disabilities from society. As the executive director of an advocacy association now known as Community Living BC, he led the desegregation and deinstitutionalization movement in British Columbia.
In 1989, he and his wife, Vickie Cammack, co-founded the Planned Lifetime Advocacy Network to address the concerns that arise when the parents or primary caregivers of people with disabilities pass away. When they started the organization, Al and Vickie discovered that it was the first time in history that a generation of people with disabilities were outliving their parents, and as a result, they pioneered an approach that has spread worldwide. Together, they created innovative ways to address the financial poverty and social isolation experienced by people with disabilities. PLAN now works with community partners to build Personal Networks around people with disabilities, made up of people who share interests and commit to being part of each others' lives.
PLAN has also spurred policy change: in 2000, British Columbia expanded legal definitions to empower many people with disabilities to make decisions for themselves and recognize trusting relationships as an alternative to guardianship, in effect giving legal status to members of PLAN's Personal Networks. Al also wanted to empower disabled people with financial independence. In 2008, he led his team in establishing the world's first Registered Disability Savings Plan. Today RDSP deposits total more than $4 billion, collectively benefitting close to 200,000 Canadians living with disabilities.
PLAN invented a new approach to disability. Instead of focusing on developing the kinds of programs and services the people needed, they asked, "What constitutes as a 'good' life?" The pillars of a "good" life that they identified became a road map for Al's groundbreaking work: relationships, home, choice, contribution and wealth. This ensured that services and programs support a good life rather than supplanting it. The principles behind PLAN's successful innovation are now being applied in other contexts: from senior care to Indigenous communities.
Al and Vickie's impact goes far beyond people with disabilities. As a result of their pioneering work, the J.W. McConnell Family Foundation asked them to lead a two-year exploration on social innovation. This exploration became the influential Social Innovation Generation, and McConnell remained partners of SIG for 12 years. Al and Vickie's ability to design innovations that leverage policy, social and market systems to create benefits for multiple stakeholders has inspired a new generation of social entrepreneurs in B.C. and beyond. You can read more in their books: Safe and Secure, A Good Life, Impact: Six Patterns to Spread Your Social Innovation and The Power of Disability: 10 Lessons for Surviving, Thriving, and Changing the World.