Donna Morton
Lumen Farm
Victoria, BC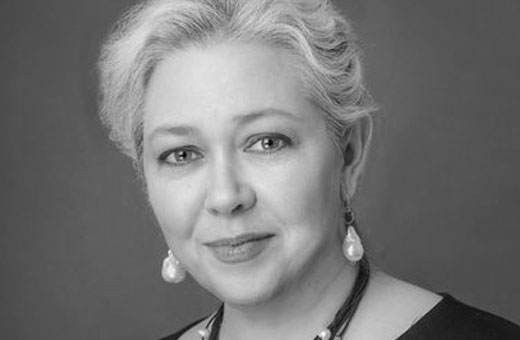 Sector Impact
Civic Engagement
Environment & Sustainability
Human Rights & Equality
Science & Technology
Helping people to align their personal values with their purchasing decisions
Donna Morton is building a regenerative and inclusive economy that serves life and human dignity, not simply shareholders.
Humanizing finances.
The flow of global wealth shapes our politics, fuels climate change and dictates where and how people work. It also leaves people out. For people living in poverty, one of the biggest barriers to starting a business or building infrastructure is access to capital.
As a youth, Donna Morton refused to accept her working-class parents' conclusion that "life isn't fair." She became fixated on leveling inequalities, protesting for Greenpeace and organizing. By working directly with loggers, youth and environmentalists, she learned that environmental sustainability requires not only attention to unsustainable forestry practices, but also to job stability and economic realities.
At 27, Donna ran for federal office with the Green Party of Canada in 1993, using tax shifting as her key economic policy tool. She wasn't elected, but she went on to play a key role in developing North America's first carbon tax policy in British Columbia. She then founded the Centre for Integral Economics with an aim to develop economic tools and incentives for three key areas: low-income housing, community economic development and climate change.
At CIE, Donna focused on strengthening municipalities. She worked with local governments, economists, planners and sustainability experts to analyze municipal financial structures — fees, taxes, licenses, levies and development costs — and identify points that could be leveraged with minimal risk to revenue streams. They developed modelling tools that could simulate changes to municipal budgets, laying out scenarios to demystify the process and build corporate and bureaucratic support for change.
By this point, Donna had come to see finance as the mother of all human systems, and people who have been left out of the dominant economy as the experts with the power to fix, heal and transform it. That was the inspiration behind her newest venture, LumenFarm, which aims to redirect the flow of capital away from harm and into healing enterprises that value human dignity above all else.
LumenFarm's platform, currently in development, will empower people to shop in alignment with their values. Through a free browser extension or mobile app, people will be able to search for slavery-free clothes or cosmetics without toxic chemicals. A rating system will help them understand how well the purchase aligns with the personal values they've identified.
At the same time, the platform will help consumers to access new markets and ethical retailers to expand their reach and influence. Together, these actions and actors form a virtuous cycle — and a key plank in Donna's ambitious plans to reform capitalism in a way that honours human dignity in economic growth.