Frank Escoubès
Bluenove
Paris, FR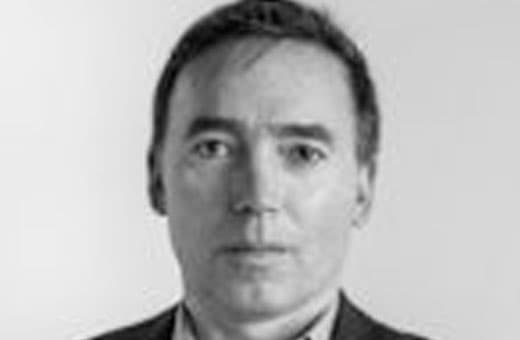 Sector Impact
Civic Engagement
Economic Development
Science & Technology
Building digital infrastructure to support democratic decision-making
Frank Escoubès harnesses the power of civic creativity to create a new market for citizen experts to contribute to public and private policy change.
Meaningful consultation.
With the advent of the Internet came the potential for citizens to participate in more democratic decision making processes, but gaps in our digital infrastructure have limited social change. Despite digital innovations, we lack spaces where citizens are supported (and compensated) to work collaboratively with the business and public sectors to tackle complex social problems.
After working for nearly 20 years as a consultant in innovation strategy, Frank Escoubès was incensed by the amount of shallow — and expensive — social and environmental consulting contracts he witnessed that amount to little, if any, positive social change. He noticed a pattern whereby governments or companies were hiring consultants who were in turn failing to meaningfully engage the very people their recommendations were meant to serve.
Determined to build a "good digital ecosystem" that better utilizes stakeholders' time and resources and leads to more meaningful social impacts, Frank launched Imagination for People in 2010.
Frank's open source platform amplified social innovators and their projects and enabled them to post calls for different kinds of support — like fundraising and design — or connect with like-minded changemakers around the world. At the same time, he helped citizen experts monetize their knowledge, creativity and skills by connecting them with businesses and governments that were seeking their perspectives.
By centring citizens' ideas and value in the consultation process, Frank shifted the consultation status quo, fostering greater transparency around public and private policy development. He's helping to bridge the divide between those with great influence over public policy and those who too often bear the brunt of bad decisions.
In 2014, Frank became president of Bluenove, a technology and consulting company. He brought Assembl — a kind of collective intelligence software and methodology he'd developed in collaboration with MIT and Open University — along with him.
Assembl uses digital technology to support large groups (i.e. hundreds or thousands of participants) to identify key issues, develop a common language, co-create solutions and vote on proposed actions. Using this technology, public and private organizations can tackle complex social issues through large-scale collaborative approaches.
Companies such as L'Oréal, Engie, Decathlon, Groupe Caisse des Dépôts and SNCF, as well as government in France, have used Bluenove's innovations to dig into complex topics such as the governance of AI and the future of cities. By democratizing public policy development, he is creating new pathways to honour citizen expertise in policy making at a large scale.