Geoff Cape
Evergreen Brick Works
Toronto, ON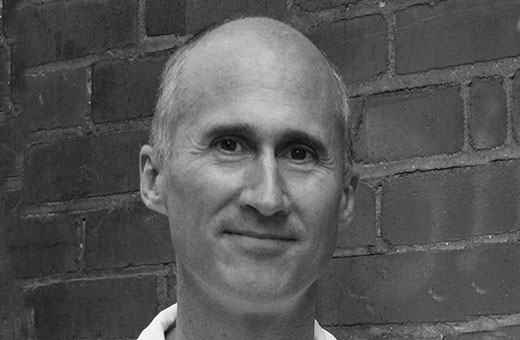 Sector Impact
Children & Youth
Civic Engagement
Environment & Sustainability
Health & Well-being
Science & Technology
Building flourishing cities by connecting built and natural worlds
Geoff Cape is redesigning cities as urban ecosystems where people interact naturally with their environment year-round.
Demonstrating how a valley of bricks can transform into thriving urban environmentalism.
Through decades of mass urbanization, we distanced ourselves from the natural environment.
Many of us live in cities where social isolation is rampant, in the middle of a climate crisis. Geoff Cape finds hope in reconnecting urbanites not only with each other, but also with the natural world. He believes interconnected human and natural ecologies reveal new opportunities for community, culture and biodiversity.
As a kid, Geoff remembers going to his family's cabin in the middle of the woods in Tweed, Ontario. He spent lots of time in ravines, adventuring in the "deep wilderness." These experiences would later spark an ambitious project, transforming a Toronto ravine into a thriving hub for environmental innovation.
Geoff laid the foundation for this project in 1991 by launching Evergreen, a non-profit that uses nature as a design principle in city planning and in the development of public spaces. Evergreen targets three learning areas: Learning Grounds works to develop outdoor classrooms for students, Common Grounds transforms public parks and green spaces and Home Grounds educates homeowners about the use of organic processes in home gardening.
Through Learning Grounds, Geoff works with schools across Canada to build natural outdoor spaces where kids can engage in complex imaginative and social play. He engages kids in environmental education by providing over 2,200 participating schools across Canada with expert assistance (planning, design, plant selection and fundraising) and print, video and online resources.
In 2010, Evergreen won a bid to develop the historic Brick Works in Toronto's Don Valley. It's since become a demonstration hub for sustainable practices — featuring a massive year-round native plant nursery that employs at-risk youth and ample work spaces for a range of non-profits.
Highlights from the Network