George Roter
Engineers without Borders
Toronto, ON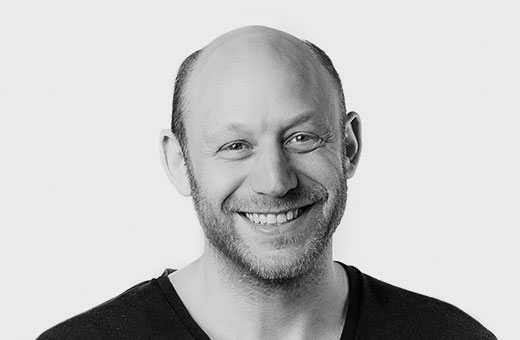 Sector Impact
Civic Engagement
Education
Health & Well-being
Human Rights & Equality
Science & Technology
Activating Canadian engineers to play a role in reducing poverty and inequity
George Roter optimized Canada's engineering education system to better leverage students' skills for global good.
Collaborating with social innovators in sub-Saharan Africa to scale impact
Many skilled, compassionate Canadians are disconnected from our country's foreign aid policies — and unaware of the direct role they could play in reducing poverty and addressing global inequity. Canadian engineers, for example, have traditionally been trained to develop problem-solving skills applicable across diverse fields, but they haven't been learning how to apply those skills abroad.
As an engineering student at the University of Waterloo, George Roter felt the program lacked the emphasis on critical thinking and problem solving that's typical in liberal arts courses. He worked with students and faculty members to develop a joint degree option, which drew from other disciplines.
At Waterloo, George and his friend Parker Mitchell began envisioning a project that would apply engineers' skills toward positive change in developing countries. In 2000, after George completed his master's research in Israel, he and Parker co-founded Engineers Without Borders Canada.
EWB is grounded in the premise that If we tackle poverty where it is most prevalent and urgent, we can accelerate the pace of change to end poverty and inequality in our lifetime. The organization works to catalyze change by investing in people and ideas that will contribute to building an equitable and sustainable world.
EWB develops leaders by training them in systems thinking and systems change skills such as reflection, unlearning, systems mapping and co-creation. Through its fellowship program, EWB supports Canadian students and professionals to develop empathy and critical thinking skills by working and living in emerging markets in sub-Saharan Africa. Through its ventures program, local entrepreneurs in sub-Saharan Africa with scalable social innovations are supported with customized, long-term investments of up to US$100,000.
In Canada, George has forged partnerships with university administrators and professors across the country, prompting them to introduce international development and global engineering concepts into their programs. As a result of his efforts, global engineering curriculum is now being taught in half of Canadian engineering schools and is a specialization option in twenty schools. At these schools, students form local EWB chapters where strong ideas are surfaced, resourced and amplified through the EWB network.
As a result of George's vision,1,300 members in 40 EWB chapters across Canada are currently being supported to become leaders in the global fight to reduce poverty and inequity. He is now applying his entrepreneurial skills in the global Mozilla network where he helps its technology teams and collaborators apply the principle of "openness" to achieve business success.