Jean-François Archambault
La Tablée des Chefs
Montreal, QC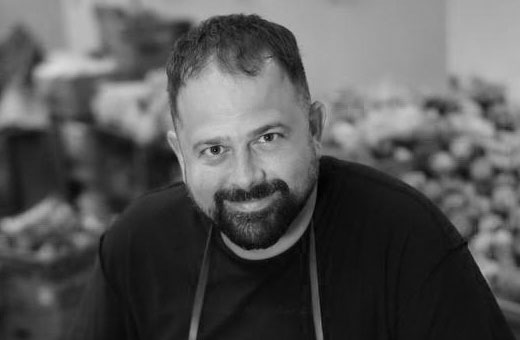 Sector Impact
Children & Youth
Civic Engagement
Education
Environment & Sustainability
Health & Well-being
Transforming Canada's food system to ensure everyone has access to high-quality food
Jean-François Archambault is leveraging the knowledge and leadership of chefs as social change agents to solve Canada's hunger problem
Serving it right.
Many low-income families in Canada lack access to quality food or the cooking skills required to prepare healthy meals, and food banks struggle to maintain quality food. Meanwhile, catering companies, restaurants and hotels regularly throw away perfectly good food. These gaps in our food system are fed by fear of litigation and a lack of leadership.
Jean-François Archambault seeks to connect the dots and he sees chefs, cooks, caterers and restaurant owners at the heart of Canada's food industry as key to systemic change.
During his decade in hotel management, Jean-François reflected on what he had learned as a child through his family's community work and grew increasingly frustrated with the waste and inequality in Canada's food system.
In 2004, he quit his job at the Fairmont Queen Elizabeth to found La Tablée des Chefs and tackle the elephant in the room: fear of lawsuits.
Working with a lawyer, Jean-François found that food providers could defend themselves against potential lawsuits by utilizing Good Samaritan laws, which protect those helping others to fulfill essential needs — like food. This knowledge helped him convince food providers to start donating food, shifting a critical mindset.
Then he worked to bring industry leaders with influence on board, big catering companies like Montreal's major city stadium Bell Centre. Through these early partnerships, he was able to systematize the food retrieval process and leverage the funds to invest in infrastructure.
Through La Tablée des Chefs, Jean-François engages and trains chefs to reuse leftovers, create labels with ingredient lists and pack meals for distribution to community organizations. The system is managed through a database where information about future events is stored and recipients, such as food banks, are prioritized according to need.
By inviting hotels, restaurants, caterers and chef associations to participate in this system, Jean-François is transforming sporadic food donations into an organized process, creating a movement of social chefs. He's tackling the problem of hunger in a holistic way, by building a pipeline of trained chefs and capacity among vulnerable youth. He works with youth centres, schools, summer camps and juvenile detention centres to address poor nutrition by teaching underprivileged youth how to prepare high-quality, low-cost meals. La Tablée des Chefs also runs a culinary school and e-learning platform. In 2018, it secured a major investment from the Quebec government to scale up its programs.
In its first 15 years, La Tablée des Chefs diverted 750 million tonnes of uneaten food from landfill, fed more than two million people with food recovered from restaurants, hockey arenas, hotels, bakeries and hospitals, and offered culinary training to youth at 60 Quebec high schools and 16 youth centres. Now Jean-François is scaling up his model. It is being tested in France, and La Tablée des Chefs is building partnerships with future chefs in culinary schools across Canada.