Jeff Cyr
Raven Capital Partners
Ottawa, ON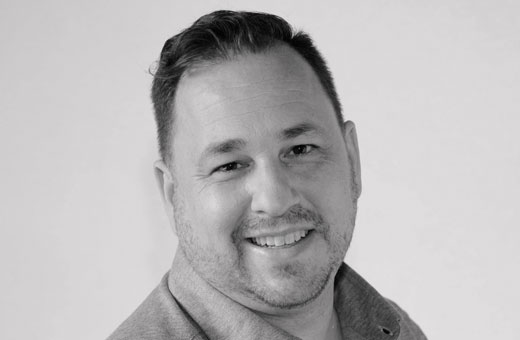 Sector Impact
Civic Engagement
Economic Development
Environment & Sustainability
Human Rights & Equality
Indigenous Peoples & Reconciliation
Science & Technology
Building wealth, ownership, power and meaning in Indigenous communities through investment

Jeff Cyr is bringing full economic citizenship to Indigenous communities that have been historically excluded and controlled by colonial systems in Canada.

The reconciliation economy.

While Canadians are increasingly aware of the devastating and multigenerational impacts of residential schools, there is a lesser known, and continuing, way that colonialism reinforces poverty in Indigenous communities: by systematically excluding Indigenous people economically. Paternalistic and racist policies that treat Indigenous people as "wards of the state" rather than economic citizens cause limited access to resources, increased dependency, fuelled stereotypes and deny Indigenous communities their right to self-determination.

As a trained negotiator in federal-provincial, Indigenous-federal and international issues, Jeff Cyr can attest to the enormous financial waste wrought by Canada's colonial mindset. While negotiating a multi-million-dollar agreement between the Government of Canada and the National Association of (Indigenous) Friendship Centres, Jeff noticed the government was spending billions of dollars to solve Indigenous "issues" without any sustainable or demonstrable changes.
At the same time, Jeff, who is Métis, noticed that policy restrictions were keeping Indigenous-led enterprises — like the company Aki Energy, an Aboriginal social enterprise focused on renewable energy — from growing and thriving. During a nine-month social innovation lab, he worked with Aki using what he learned as a negotiator to develop a new model for growth rooted in Indigenous values.
Jeff's model starts with communities setting their development priorities, not the federal government. Then they assess communities' assets: what enterprises exist that can solve the problems identified by the communities, and what could be developed with capital? In 2017, Jeff co-founded Raven Group, which includes the first Indigenous venture capital intermediary, Raven Indigenous Capital Partners, and the Raven Indigenous Impact Foundation to provide seed capital to Indigenous entrepreneurs. Jeff champions the concept of "community-driven outcomes purchasing" to unlock new capital to create Indigenous ventures in renewable energy at a pace that works for entrepreneurs. His new financial model, based on Indigenous values, flips power dynamics on its head, putting the community in charge.

Government funding only comes in once the enterprises are successfully producing outcomes, transforming the power dynamic of dependency to self-determination. This model makes use of the federal government's "pay-for-performance" policy, which rewards organizations that deliver on desired social and environmental outcomes. 

Under Jeff's model, Indigenous communities are supported through solutions labs to identify their needs and desired outcomes, map their existing assets and connect with impact investors. They're also connected with outcome purchasers — like federal government departments and foundations — which "purchase" relevant outcomes produced by Indigenous enterprises by paying back the original investors that provided the upfront equity.
Raven is currently working with four First Nations communities in Manitoba to install geo-exchange units in homes. Jeff has learned to target different federal departments to pay for different social and economic outcomes. For instance, Environment Canada might pay for the reduction in greenhouse-gas emissions, Employment and Social Development Canada for employment training and Indigenous and Northern Affairs Canada for poverty alleviation on reserves.
As a new Indigenous financial intermediary, Jeff and his team are establishing a new set of rules, tools and institutions that bridge the space between non-Indigenous private capital and Indigenous-led social enterprises. Jeff is expanding to new sectors and thematic areas. He's currently working in Manitoba, P.E.I. and B.C. to tackle challenges related to energy and diabetes.
Highlights from the Network