Jessica Clogg
West Coast Environmental Law
Vancouver, BC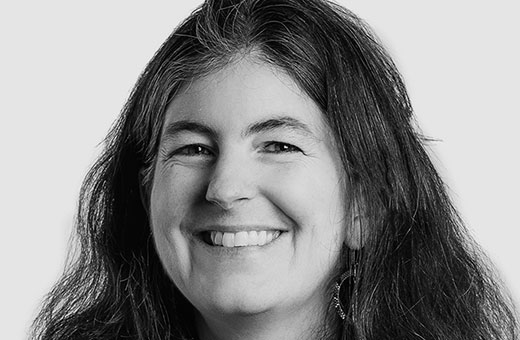 Sector Impact
Civic Engagement
Environment & Sustainability
Human Rights & Equality
Indigenous Peoples & Reconciliation
Decolonizing Canada's legal landscape by bridging Indigenous law and Canadian law
Jessica Clogg is transforming environmental decision-making and strengthening legal protection for the environment through collaborative legal strategies that bridge Indigenous and Canadian law.
Revitalizing Indigenous law for land, air and water
Prior to the arrival of settlers, Indigenous peoples governed their territories for millenia, shaping the land through active stewardship that allowed all beings to thrive in a healthy environment. With colonization of Canada came the imposition of a legal system that , undermined and criminalized Indigenous ways of being, and resulted in lasting harm to ecological and cultural well-being.
In particular, laws that allow control by resource companies over the majority of the land base in British Columbia, have led to biodiversity loss, polluted water and lack of community control over decisions that affect their lives. Jessica Clogg began her work  with Indigenous communities to decolonize Canada's legal system through a process she called "Transformative Land Reform."
Experiencing flooding caused by clearcut logging during her childhood near Mission, B.C., began Jessica's journey to understand why land rights and sustainability are so inextricably connected.  . After completing a joint Master in Environmental Studies and law degree, she began advocating for recognition of Indigenous land rights as the legal and ethical foundation for transformative land reform.
Since 1999, she has worked for West Coast Environmental Law as environmental and Indigenous rights lawyer, providing legal and strategic support to Indigenous nations who are using their own laws as the foundation for powerful legal strategies to defend their territories and develop proactive legal solutions to complex environmental challenges. In 2009 she became West Coast's Executive Director and Senior Counsel.
An Ashoka fellowship was a catalyst that allowed Jessica to scale up this work for more systemic impact by designing and launching West Coast's RELAW (Revitalizing Indigenous Law for Land, Air and Water) program. RELAW is a unique co-learning and legal support program aimed at articulating and applying Indigenous laws to address today's environmental challenges.
The RELAW team works with Indigenous nations to develop written laws, policies and plans grounded in their own ancestral laws, translating the wisdom of elders and communities into legal principles for land and resources governance. They also help to develop ways of enforcing those laws on particular environment or resource development issues.
To date, the RELAW team has worked with 13 different Indigenous partners involving 54 First Nations.on a diverse range of projects grounded in Indigenous law – including land use planning, environmental assessment, water stewardship, fisheries governance, and ocean laws.
At the same time Jessica and West Coast advocate for progressive law reform at the provincial and federal levels, playing a leadership role in securing several pieces of new or amended environmental legislation in 2018 and 2019 alone. This includes a new BC Environmental Assessment Act which became the first piece of provincial legislation in Canada to recognize the inherent  jurisdiction of Indigenous nations in decision-making about resource projects in their territories and a new federal Impact Assessment Act. Now in her twentieth year at West Coast, Jessica continues to work with federal, provincial and Indigenous governments to transform the legal landscape in ways that are more sustainable, democratic and just.