Lisa Brown
Workman Arts
Toronto, ON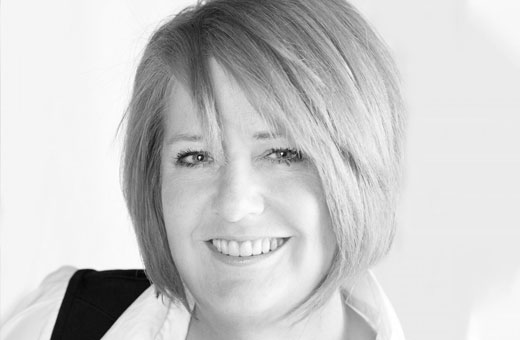 Sector Impact
Civic Engagement
Health & Well-being
Human Rights & Equality
Empowering and connecting artists living with mental illness
Lisa Brown's work promotes a greater understanding of mental health and addiction issues through creation and presentation.
Building empathy and advancing perspectives on mental health
While one in five Canadians will suffer from a mental illness within their lifetime, shame and stigma around mental illness remains strong. This stigma can cause people in need to forego diagnosis and treatment, and lead to damaging misconceptions, discrimination and social isolation.
Growing up with mental illness and addiction in her family, Lisa Brown witnessed both the impacts of stigma and the capacity of her relatives to lead successful lives. She went on to study nursing with a focus in psychiatrics, and after getting her first job at Toronto's Centre for Addiction and Mental Health, she launched an informal arts program with her patients.
The positive effects of this program inspired Lisa to petition administrators to fund the production of a play, as a way for patients to communicate their experiences to hospital staff.
This was the beginning of the Workman Arts Project. Lisa founded the project in 1987, naming it after Joseph Workman, a superintendent of CAMH in the 1850s who emphasised empathy in patient care. Today, Workman Arts is the oldest and largest multidisciplinary arts and mental health company in Canada.
Through Workman, aspiring, emerging and established artists with mental illness and addiction can focus on their talents rather than their perceived disabilities. They are supported by their peers and industry professionals through professional training. Produced art is displayed in exhibitions, theatre productions and through publications, challenging industry norms and creating platforms for public dialogue about mental health and addiction.
By building partnerships with CAMH, art galleries and fashion shows, Lisa found creative ways to extend artists' reach. In 1992, she founded the Rendezvous with Madness film festival, the largest and longest-running annual film festival on mental health issues in Canada — and in doing so, she's reclaiming and reframing the word "madness" in a positive, destigmatizing way.
Lisa's film festival has been replicated in five cities across Canada, and over the years, affiliated artists have produced more than 30 original full-length Canadian plays and hosted four multidisciplinary festivals. In a member survey, 70 per cent reported that the programs support their recovery; 83 per cent said that they feel more creative and inspired; and 71 per cent reported a greater sense of their value and ability to contribute.
Today, Workman Arts supports more than 300 artists with mental health and addiction issues and is planning to expand its work through a new "Centre of Excellence." The centre is envisioned as an international hub for arts and mental health organizations, where Lisa's plan to destigmatize mental health and empower folks with lived experience will continue to play out through performances, public education and research on mental health and the arts.