Mary Gordon
Roots of Empathy
Toronto, ON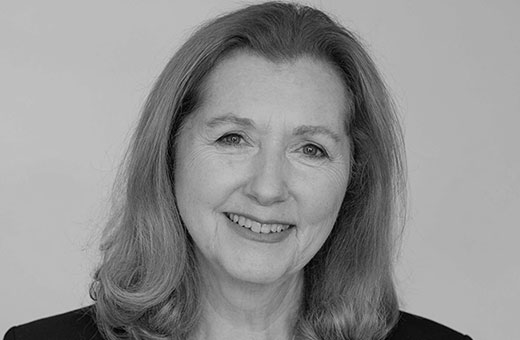 Sector Impact
Children & Youth
Civic Engagement
Education
Health & Well-being
Human Rights & Equality
Indigenous Peoples & Reconciliation
Building the next generation of responsible citizens
Mary Gordon nurtures empathy and emotional literacy in school children — by illuminating the vulnerability and humanity of babies.
Recasting babies as teachers.
Children who are bullied often carry physical, neurological and mental impacts for years after their experience. Bullying can inhibit learning and is a predictor of challenges later in life, including criminal and other anti-social behaviour. The impact on those directly involved in childhood aggression is only part of the problem. In 85 per cent of bullying cases, bystanders are present, and research has shown that onlookers are also adversely affected by witnessing violence.
Even when she first became a kindergarten teacher in 1969, Mary Gordon understood that nurturing empathy in children helps not only those being bullied but the whole class. As the product of a socially conscious family who disallowed anything but "ideas talk" at the dinner table, Mary wanted to share empathy with her students. But she found that the disconnect between home and classroom environments made it difficult to affect real change in students. Her response was to integrate families into her classroom.
In 1981, Mary founded Canada's first Parenting and Family Literacy Centres in Toronto, where she worked to engage families in play-based problem solving. Then in the late '90s, as a response to rising societal aggression and inspired by ideas she'd heard from parents and schools, she developed Roots of Empathy, a program for public schools that enables students to gain insight into how others feel and develop a sense of social responsibility for each other.
Babies are key to Mary's intervention. Over the course of a school year, students are visited once a month by a baby, their parent and a Roots of Empathy instructor who coaches them to observe the baby's feelings and intentions, which in turn helps the children to better understand themselves.
The program is grounded in the premise that by teaching children empathy and emotional literacy — the ability to recognize and understand others' emotions — the brain can, in effect, be rewired for empathy. Research has found Roots of Empathy to be an effective way to teach emotional literacy as a solution to reducing violence and aggression; the program measurably lowers aggression and increases behaviours like sharing and including — and the impacts persist with children in a lasting way.
Roots of Empathy has been widely adopted by elementary schools in every province of Canada, New Zealand, the U.S., Republic of Ireland, England, Wales, Northern Ireland, Scotland, Germany, Switzerland, Netherlands, Norway, Costa Rica and Republic of Korea.
Mary has presented her award-winning framework for developing a more empathetic citizenry to governments, educational organizations and international bodies such as the World Health Organization, the United Nations, the Organization for Economic Co-operation and Development and the World Bank Foundation.
Roots of Empathy has supported nearly a million children to develop emotional literacy. Child by child, Mary is realizing her ultimate mission: build caring, peaceful and civil societies.