Michelle Lem
Community Veterinary Outreach
Ottawa, ON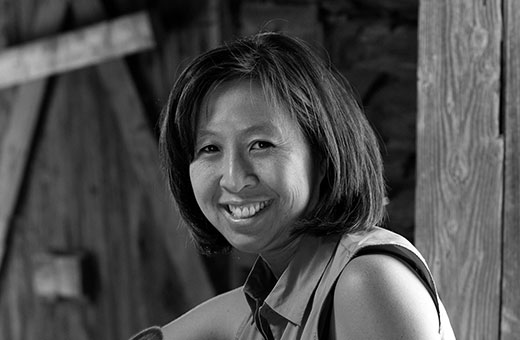 Sector Impact
Civic Engagement
Education
Health & Well-being
Human Rights & Equality
The love between people and their pets opens creative pathways to better serve vulnerable populations
Michelle Lem and her volunteer-run organization use a pet outreach program as a gateway to develop relationships with people experiencing homelessness, domestic violence and social isolation, and connect them with critical support services.
Pet project.
For many people, pets can mean more than companionship. They help us feel safe, secure and loved. For people experiencing homelessness, the pet-owner bond can be transformative.
While volunteering in homeless shelters and clinics as a young woman, Michelle Lem noticed the deep commitment pet owners showed to caring for their pets, even in moments of crisis. She saw that vulnerable populations would often prioritize seeking food, shelter and medical care for their pets over their own needs. She realized that this provided an opportunity to improve their own health and wellness.
In 2003, Michelle launched Community Veterinary Outreach, which started off providing free, preventive health care to animals of the homeless at the Ottawa Mission. Michelle sees veterinarians as valuable community health workers who have a unique way of reaching people through their pets. This creative access point translates to a multiplier effect for both animal and human well-being.
As pets are examined and vaccinated, social and public health workers offer their owners information and support on housing, health and social services. In the last year, Michelle's health clinics have engaged 66 per cent of pet owners about dental care, 58 per cent on smoking cessation and 47 per cent for the flu shot and other vaccines.
In 2012, CVO added mobile vet clinics to enable the program to outreach into communities. The model has grown to 35 partners spanning nine communities in Canada. More than 4,000 animals and 2,500 human companions have accessed these clinics to date and the organization has recently expanded into the United States. CVO sees society's empathy for animals as a powerful method of garnering more support for vulnerable populations.
Michelle's insight about how the power of people's love for pets can be harnessed is now being applied to improve services for other vulnerable people, including elderly experiencing social isolation and women escaping domestic violence.
Highlights from the Network