Nicole Rycroft
Canopy Planet
Vancouver, BC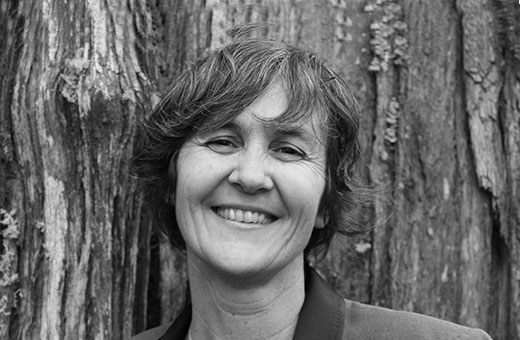 Sector Impact
Civic Engagement
Education
Environment & Sustainability
Science & Technology
Building international markets that strengthen biodiversity
Nicole Rycroft's company Canopy is offering the forest, paper and fashion industries more sustainable solutions for everyday products while building consumer demand — transforming how thriving forests are valued in modern economies.
Valuing trees from all sides of the market.
Nearly 20 million acres of forests are destroyed every year — 27 soccer fields every minute — accounting for 15 per cent of greenhouse gas emissions. Ancient forests are an essential part of the ecosystem that makes earth livable for humans, and they perform their life-giving functions at a scope, scale and efficiency that can't be replicated by newly planted forests or technology. Much of this deforestation supports manufacturing of everyday products including T-shirts and books. The fashion industry is one of the worst offenders; more than one-third of the wood fibre used in clothing production comes from endangered forests.
Nicole Rycroft was so incensed by this reality that she joined blockade frontlines to prevent chainsaws from doing their work. But she knew that sort of resistance wasn't a long-term solution. She needed to change the predominant culture of consumerism in which the short-sighted destruction of ancient forests in exchange for cheap, convenient goods is permissible.
Two decades ago, with a commitment to moving from resistance to engagement, Nicole founded her organization, Canopy, to transform supply chains that traded precious forests for throw-away products. She approached Raincoast Books, publisher of the international best-selling Harry Potter series, to model how a high-profile, commercially successful product could capture the value of forests — at scale. Nicole convinced them to print Harry Potter on Ancient Forest Friendly paper, preserving 40,000 trees.
Next, Nicole's commitment expanded to the fashion industry. Canopy finds and invests in producers that have innovated effective ways to use recycled fabrics and agricultural residues like straw, then advocates for these alternatives with mainstream clothing manufacturers. She is creating a global alliance of companies co-creating new purchasing practices at scale.
While advancing profitable solutions that honour forests is a powerful market lever, Nicole knew that creating consumer demand for these products would drive value and accelerate adoption. That was her rationale behind CanopyStyle, an initiative that partners with brands like H&M and Gap to create awareness and demand in the marketplace for alternatively sourced and manufactured products.
So far, Canopy has improved the purchasing practices of more than 750 companies worldwide. Nicole's approach demonstrates that there are business solutions that protect the world's last frontier forest. Nicole is finding them, transforming the supply chain in real time and building new markets in a new sector.
Highlights from the Network
Nicole Rycroft on the importance of prioritizing textiles and fibres that have a smaller imprint on the planet