Scott Gilmore
Building Markets
Ottawa, ON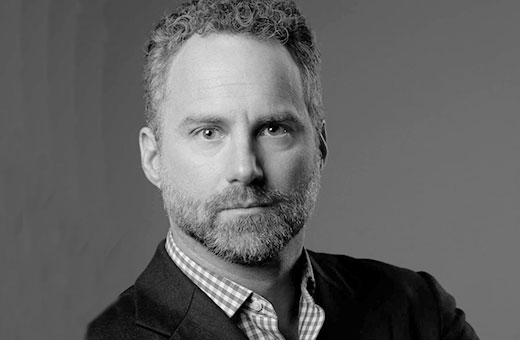 Sector Impact
Civic Engagement
Economic Development
Education
Human Rights & Equality
Connecting local entrepreneurs with bigger markets in crisis-affected countries
Scott Gilmore supports emerging economies by redirecting inefficient aid money into local entrepreneurs' pockets.
Better aid.
There is massive money in international development, but how much of it actually feeds into local economies? 
Not enough, determined Scott Gilmore. While working as a foreign diplomat for the United Nations in Timor-Leste in the late '90s, he noticed the aid industry imports most of its goods and services — such as bottled water, food and uniforms — rather than procuring them from local businesses and entrepreneurs.
Scott saw local procurement as an important element of poverty reduction and post-conflict stabilization. Emboldened by his family's entrepreneurial spirit — his grandfather was a gold prospector, and his father, a professional hockey player turned lumber entrepreneur — he left his UN job in 2004 to found Building Markets.
Through research, Building Markets found that while the UN spends billions annually on foreign aid and peacekeeping operations, 95 per cent of mission budgets were being spent outside of local economies. Local entrepreneurs didn't know how to find international tenders, how to understand them or how to bid on them. And procurement officers weren't set up to connect with local economies.
In response to this mess of expensive inefficiencies, Scott created the Sustainable Marketplace Initiative, an online platform to help organizations access competitively priced local goods — and provide the rationale for local procurement. He worked with local teams to create lists of reliable businesses, while also advocating among aid organizations to buy locally. He helped shift mindsets by training aid workers how to engage with local entrepreneurs.
Prior to working with Building Markets, the U.S. mission in Afghanistan was spending US$80 million per year on bottled water. Scott's team helped them cut this bill in half, create jobs and support the local economy. To date, Building Markets has redirected over $1.3 billion into some of the world's poorest nations, helping to create the full-time equivalent of over 70,000 jobs in a dozen countries.
Scott's innovation proves that when international humanitarian and aid organizations buy what they need locally, they contribute significantly to a community's economic growth, accelerating its post-conflict recovery. Today, finding ways to prioritize local procurement is a pillar in post-conflict development work. 
These days, Scott's applying his analytical and research skills as an international affairs columnist for Maclean's. He continues to flex his entrepreneurial muscles as co-founder of an e-commerce startup focussed on selling high-end, handmade and environmentally sustainable outdoor gear.