Steve Leafloor
Blueprint for Life
Ottawa, ON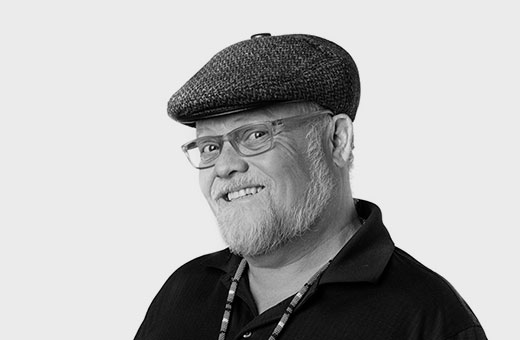 Sector Impact
Civic Engagement
Health & Well-being
Indigenous Peoples & Reconciliation
Dancing out of trauma
Steve Leafloor combines street dance and social work to help marginalized youth discover new forms of expression, rewire their identity and take control of their mental health.
Dance Revolution.
Intergenerational trauma, racism, addictions, violence and suicide epidemics. These are just a few of the challenges facing many Indigenous youth growing up in communities where the effects of residential schools and other colonial systems persist. In fact, these issues surface in many vulnerable communities including urban centres across Canada
Steve Leafloor was first made aware of the impact of decades of trauma experienced by communities in the north when his sister moved to Iqaluit 25 years ago. With more than 30 years of social work experience with at-risk youth, he understood how difficult it was for young people there to take control of their mental health, identities and future. There were few resources available to them, and it would take a lot more than conventional social work for these young people to move beyond trauma and realize their potential.
At a young age, Steve found that dance was transformative. He experienced a lot of anger from being bullied and witnessing the systemic discriminiation affecting his African-Canadian adopted sister. All of this spiralled into mental health challenges, criminal acts and drug abuse to escape stress. The strength and self-expression that he found in being part of the dance community enabled him to break out of the cycle and Steve went on to perform for world-renowned musicians like James Brown, Grandmaster Flash, Public Enemy and George Clinton.
When Steve learned about what the young people in the North were experiencing, he began to wonder if self-expression and dance could help them break out of mental health crisis, as it had for him. In 2005, Steve founded the BluePrintforLife program. BluePrintforLife offers intensive workshops in hip-hop dance, drumming, spoken word, meditation and traditional culture. Each program is focused on different areas of individual and community healing, including respect, empowerment and leadership. Key to the Blueprint method is finding productive ways to channel anger and developing healing paths to move forward.
Through dance, the youth Steve works with are given new possibilities to confront the deep cultural, anger and identity issues that often stem from intergenerational trauma. By transforming the lives of over 5,000 youth through more than 120 dance intensives, Steve is making a profound impact on the health of communities. The approach is now practiced in maximum security juvenile facilities across Canada, to help incarcerated and gang-connected youth rewire their identities and create hope in their lives. Through his work, Steve gives youth struggling with mental health issues stemming from traumatic environments a way to start to heal through finding their potential.
Highlights from the Network