Tatiana Fraser
The Systems Sanctuary
Montreal, QC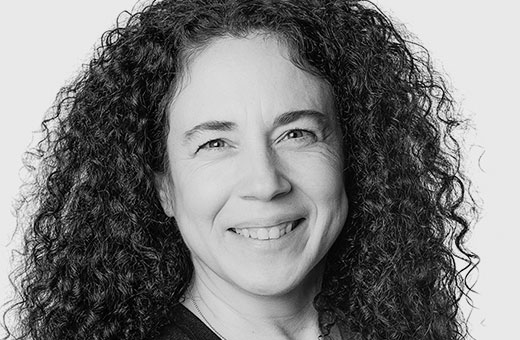 Sector Impact
Civic Engagement
Economic Development
Education
Human Rights & Equality
Designing systemic equality for people and planet
Tatiana Fraser sees young women — too often held back by patriarchy — as the key leaders capable of driving transformative change needed for the future.
Girl Positive.
What if the bold ideas and vision needed to disrupt traditional systems and create radical change existed, but were just being held back by surmountable barriers? This is Tatiana Fraser's hunch, and the belief at the core of The Systems Sanctuary, an organization that works to break down barriers for those that have the potential to create change.
Tatiana believes that young women and girls in particular have that potential. But it is too often never realized because of gender inequities that are so pervasive in our culture. The gender biases rooted in patriarchy mean that the female approaches to solutions — what Tatiana calls "feminist praxis" — are not valued. Women tend toward approaches that are collaborative, decentralized, holistic, diverse and responsive to relational challenges. But these approaches often get quashed by systems that value competition, growth and profit.
As a young woman growing up with a working-class background, Tatiana received clear messages about her place in society: she should not set her sights too high. She needed leaders, models and support, and she saw that others did too. Tatiana knew the problem wasn't her, it was systemic, and she set out to change that.
Her first major impact in gender equity came with Tatiana's organization Girls Action Foundation, which she co-founded back in 1995. The foundation has spent more than 15 years helping to seed more than 150 programs that encourage girls to discover their power and create positive change in their lives and communities. It reaches 60,000 girls annually.
Witnessing the power of young women's ideas through Girls Action Foundation deepened Tatiana's resolve that this wasn't about equalizing the playing field for girls. In so many cases, feminist approaches were simply better than the alternatives.
With that insight, Tatiana set out to apply feminist strategies for change through the professional development space for systems leaders. The Systems Sanctuary develops leadership by providing support to grow ideas and a thriving online community for those trying to build organizations pushing for equity. No matter their gender, social change leaders can leverage the undervalued potential of feminist strategies through Systems Sanctuary. For example, the 2018 Ashoka fellowship survey of thousands of social entrepreneurs found that women were more likely to scale deeply, meaning they were able to achieve more local penetration, rather than strictly broader, shallower expansion.
Through Systems Sanctuary, Tatiana is amplifying the untapped power of uniquely feminist change strategies by sharing them with everyone.