Vanessa LeBourdais
Planet Protector Academy
Vancouver, BC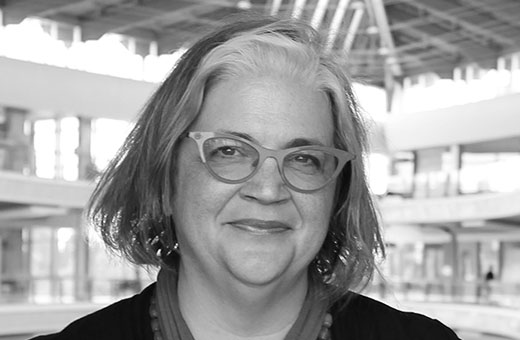 Sector Impact
Children & Youth
Civic Engagement
Education
Environment & Sustainability
Indigenous Peoples & Reconciliation
Building sustainable practices in families through elementary school students
Vanessa LeBourdais is cultivating the next generation of environmental stewards to practically tackle destructive consumerist habits in their families.
Real-life "Planet Protectors".
While many parents encourage their kids to do good in the world, the individualistic consumer culture we live in often sends kids a different message. Initiatives that aim to educate kids about the environment tend to attempt to catalyze action through facts and figures. A more holistic approach that speaks to children's hearts, spirits and identities is needed to support meaningful change.
As a lifelong musician and theatre artist, Vanessa LeBourdais intuitively knows this. Her artistic instincts led her to develop an engaging theatrical performance that inspires kids to assess their ideology, identity and culture, and, ultimately, change their behaviour.
Vanessa was first called to action as she watched stumps burn in the aftermath of logging in Tofino, B.C. She became a leader in community-organizing in the local environmental community.
Heartbroken about the continued impacts of logging on Vancouver Island despite years of protesting, Vanessa eventually moved to Vancouver to study musical theatre. The City of Vancouver commissioned her and her husband, Ian Gschwind, to produce live theatre programming to educate school children about water conservation and littering. The show was wildly successful. Vanessa could see that the show sparked a deep cultural shift in children, changing how they related to the environment.
The show's success led Vanessa to iterate cost-efficient internet-based programs that scale way beyond the limited reach of a physical theatre show. In 1997, she founded Planet Protector Academy that nurtures environmental stewardship among youth and leverages their role to influence their family's practices and habits.
Each program is built around video segments, in which environmental superheroes call on children to be protagonists in a story of changemaking. Students are engaged through comedy, storytelling and the arts online, and are then sent on missions to affect their immediate environment off-line. They are expected to measure change and report back to their Planet Protector peers.
Vanessa devised a strategic approach to scale the program. Instead of approaching schools, which face the challenge of stretched budgets, Planet Protector Academy enters into agreements with municipalities that purchase the program to support their environmental goals, and then promote it to school boards. In 2017, the British Columbia government became their first provincial partner to license the program for province-wide distribution.
PPA's impact studies to date show remarkable results. Seventy-three per cent of children feel like real planet protectors after participating in the program; 50 per cent say they have changed their family's driving habits, 60 per cent have reduced their waste and 70 per cent reduced their household energy consumption.
Going forward, Vanessa's vision is to extend the program's reach through TV and movie partnerships. She's currently in talks with American television networks. By 2025, she aims to transform five million children per year into environmental superheroes with a proven track record of changing the world in a measurable way.
Highlights from the Network