Ashoka U: Canadian Campuses
Wilfrid Laurier University is proud to be an Ashoka U Changemaker Campus, a designation that reflects our commitment to purposeful learning, academic excellence and global impact.
At Laurier, student success is measured by quality of life, meaningful purpose and positive change.
For four straight years, Laurier has been ranked number one for student satisfaction by Maclean's magazine. Students love Laurier because of our community culture and our unique blend of traditional and innovative academic programs. We bring classroom teaching into the outside world through hands-on, experiential learning opportunities like Community Service-Learning and our C3 Innovation Labs where students create and test solutions to the complex social challenges faced by our cities and communities. We support social impact entrepreneurship through our LaunchPad accelerator that is uniquely situated within the booming tech sector of Waterloo region.
At the core of every Laurier experience is a determination to address complex global challenges, including social, health and environmental issues. Our students are tomorrow's leaders, propelled into the world around them while learning to think independently and develop ideas that catalyze change.

Being part of an Ashoka U Changemaker Campus has provided me with the opportunity to attend and to present at the annual Ashoka U Exchange. These experiences have been extremely impactful, as they have demonstrated the ways in which student leaders and social entrepreneurs, such as myself, have the potential to co-create bold and meaningful change and impact in various communities."
Hillary Scanlon, Student, Wilfrid Laurier University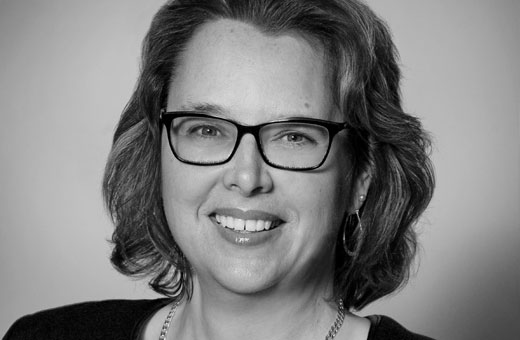 Deborah MacLatchy
President & Vice Chancellor, WLU
The guiding principle of Wilfrid Laurier University is to deliver academic excellence and experiential learning that inspires lives of leadership and purpose. This approach aligns perfectly with Ashoka Canada's commitment to cultivating a community of change leaders. Laurier builds thriving communities by graduating students committed to this mission."
Highlights from the Network
We can
reinvent postsecondary education

to meet tomorrow's urgent challenges.
Ashoka Canada is preparing students to thrive — and lead — in the world we need now and going forward. We need your support to accelerate Canada's future leaders and changemakers.