Claudia Li Trisoglio
Modern Relationships
Vancouver, BC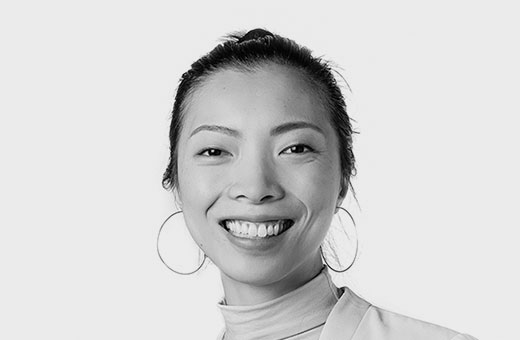 Sector Impact
Civic Engagement
Education
Health & Well-being
Emphasizing the importance of empathy and compassion
We all want to change the world, but can we help just one person closest to us?
Better relationships to create change.
Although born and raised in Canada, Claudia grew up in a traditional Hong Kong family that marked the rare special family celebration with shark fin. When she learned about its ecological impacts, she was compelled to invite her community to join her in evolving this cultural tradition. Instead of using tactics that shamed consumers which was creating greater defensiveness and resistance to change, through empathy and compassion, she worked with her community to redefine existing cultural values such as "generosity" to celebrate going "Fin Free".
Claudia invited these key consumers – namely couples and their parents of traditional middle- and upper-class Hong Kong-style wedding banquets – to join an inventive contest that encouraged families to go "Fin Free". This network-based strategy to promote cultural change spread rapidly throughout Canada, the USA, and Hong Kong. Claudia was able to build a level of momentum that brought this issue to public attention on a national and global scale. Her work diverted over 80,000 bowls of shark fin from consumption and supported a policy change in 2019 that banned shark finning in Canada.
After the success of Shark Truth, Claudia turned her attention to learn more about how she might support and cultivate other leaders to embody both accountability and compassion in their own leadership practice. Having acted as an advisor to many public leaders and committees including those connected to the Vancouver Mayor's Office, she was privy to observing relationships at both the micro individual (in people's closest personal and professional lives) and macro collective level (in people's most far-reaching public lives). Claudia learned that the leaders who were most able to embody authentic change leadership and make the biggest positive impacts were ones that had high levels of trust and collaboration in both their micro and macro relationships. It is this insight that brought Claudia to her current work as a Coach and the Co-Founder of Modern Relationships. 
In the same way that she felt compelled to act after learning about the impacts of shark finning, she now feels compelled to spread social change on the topics of trust and relationships after learning about the unavoidable truth of how much they both affect and effect our lives. Claudia now works with her husband Dr. Alex Li Trisoglio in rebuilding trust at the micro and macro level in our lives and communities. With the soaring levels of isolation and distrust across the globe, this work to rebuild trust at both the personal (our friendships, families, and life partners) and societal level (as political leaders, executives, and social changemakers) is needed today more than ever. 
Studies show that our closest relationships are a primary determinant of our social, economic, and psychological well being. Using global best practices from the fields of business, leadership, and psychology, Claudia aims to transform our relationships to rebuild trust in our lives, communities, and societies. Modern Relationship's mission is to give everyone the tools and practices to build better lives through better relationships.