Eva Marszewski
Peacebuilders International
Toronto, ON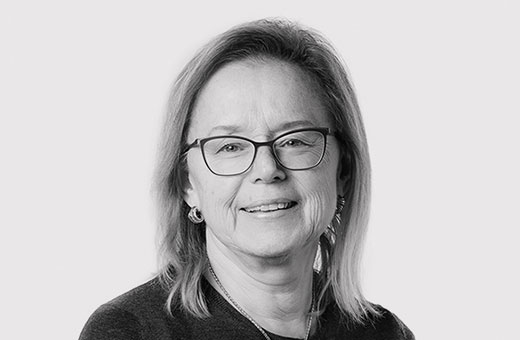 Sector Impact
Children & Youth
Civic Engagement
Education
Human Rights & Equality
Indigenous Peoples & Reconciliation
Preventative justice for reconciliation
Eva Marszewski has adapted the "peacemaking circle" process that she learned from the Carcross/Tagish First Nation elders in the Yukon and from the Yukon Territorial Court Chief Justice Barry Stuart, to transform disciplinary and punitive systems into restorative, healing institutions that manage adolescent conflict with empathy and fairness for safer, more sustainable outcomes for both young people and society at large.
Healing justice.
Incarcerating young people for a criminal act is often a symptom of a much deeper problem than the crime itself — and the incarceration usually does more harm than good. Research shows that young people who are charged and punished for a criminal act are more likely to struggle in school, experience unemployment and, ultimately, reoffend.
Toronto lawyer Eva Marszewski has a long history working in the justice system as a litigator, arbitrator and mediator. Over four decades, she has seen firsthand the dysfunctional outcomes of the justice system which attempts to deal with relationship-based conflict through destructive, litigious processes and a punitive philosophy.
She has since become an advocate for decriminalizing adolescent conflict. The legal system, which defines young people as those between the ages 12 and 17, is out of sync with medical science. Moreover, the current system criminalizes adolescent conflict rather than treating it as a civil or administrative wrong. The non-criminal venue to address and manage adolescent conflict is mainly managed by the school-to-prison pipeline, thus reinforcing the cycle.
That's why Eva was so inspired when, nearly 20 years ago, she witnessed a very different approach to justice in Carcross/Tagish First Nation in the Yukon. A young man was accused of arson. Instead of turning to punitive judgement, community members came together to form a peacebuilding circle. The goal? To create a safe space for a dialogue with the accused young person to better understand the circumstances that contributed to his actions and to craft a plan going forward that would result in having the young man rebuild the house with the help of his community members. The circle members identified a course of action that benefited both the young man and the person whose house was burnt down, without a court sentence.
Eva saw the potential of the principles of this Indigenous community approach to change justice broadly. In 2002, she founded Peacebuilders to integrate approaches grounded in support and reconciliation, rather than punishment, to improve provincial and federal justice systems.
Peacebuilders employs restorative justice, which aims to repair harm caused by an individual and restore relationships with victims and with the community as a whole. They offer alternatives to punishment for youth, like rehabilitation and support groups. The approach teaches healthy conflict resolution that help youth avoid criminal actions in the first place. The ultimate goal: to keep young people out of the criminal justice system.
Peacebuilders' Restorative Youth Circles program and its volunteers support young people facing criminal charges before they go to trial, and have helped over 1,000 people have charges dropped and stay out of prison.
The organization advocates for changes to both Canada's education and youth criminal justice systems and investments in young people vulnerable to getting caught up in the criminal justice system. Peacebuilders also offers legal information to youth and families navigating the court process, as well as training on youth justice to lawyers and other front-line workers.
With Peacebuilders, Eva is building a world where young people are not punished when they most need help. Instead, they're supported to heal, confront challenges, reconnect and access economic and social circumstances that help them thrive.
Highlights from the Network