Jayne Stoyles
Amnesty International Canada
Toronto, ON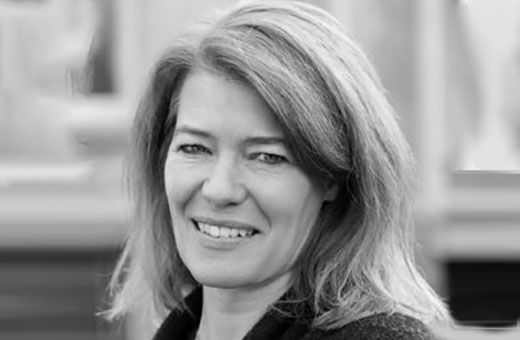 Sector Impact
Children & Youth
Civic Engagement
Education
Human Rights & Equality
Building accountability levers to help communities heal from human rights violations
Jayne Stoyles builds systems with civil society networks nationally and internationally to hold governments and people accused of crimes against humanity to account.
Healing through justice.
Domestic governments often lack the capacity or the political will to hold war criminals to account — and Canada is no exception.
Despite Canada's leadership in the development of the International Criminal Court and other international justice mechanisms, we often fail to investigate alleged war crimes perpetrated by people living in Canada. This failure has real consquences for refugees and immigrants who find themselves sharing a community with someone who perpetrated rape or torture against them.
Jayne Stoyles has spent much of her life building legal and social frameworks for holding war criminals — and domestic governments — accountable via both local and international networks.
Early on, Jayne put her passion for public service to work. She went to law school and then spent time with the Canadian Red Cross before joining the Coalition for the International Criminal Court in New York in 1999.
Over her three and a half year tenure with CICC, Jayne strengthened the International Criminal Court significantly by bringing the number of treaty ratifications from nine to 60 — the number required for entry into force. Under Jayne's leadership, these ratifications were achieved years, if not decades, faster than predicted, and the CICC received several nominations for the Nobel Peace Prize as a result.
As a way of ensuring that Canada honours its role on the international justice stage, Jayne then co-founded the Canadian Centre for International Justice. CCIJ works to ensure people living in Canada and accused of committing war crimes, crimes against humanity, genocide and torture are brought to justice and their victims recognized, supported and compensated.
Through CCIJ, Jayne built up networks of "Volunteer Working Groups" comprised of lawyers, mental health practitioners, academics, students, gender experts and representatives of community service agencies. These groups bring cases of rights abuse and atrocities that have a Canadian connection forward, engaging organizations from other sectors, government officials and the media to amplify the work.
By connecting committed organizations around the world, CCIJ pressures the Government of Canada to take seriously its international obligation, and creates a model for civil society initiatives in other countries. CCIJ also educates stakeholders about legal reforms and other justice issues. CCIJ's work to educate legal professionals, civil rights advocates and the public on changing anti-impunity laws in critical human rights cases built capacity in the system to ensure justice could be served.
Jayne left CCIJ in 2016 to serve as executive director of Amnesty International Canada, and now serves as a member of CCIJ's advisory committee. She regularly speaks and writes about international justice issues, coalition-building, social enterprise and non-profit management, offering leadership and guidance to those seeking sustainable, effective pathways to justice for the world's worst crimes.