Johann Olav Koss
Right to Play
Toronto, ON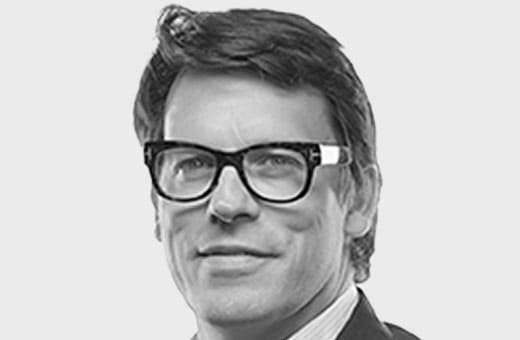 Sector Impact
Children & Youth
Civic Engagement
Education
Health & Well-being
Human Rights & Equality
Indigenous Peoples & Reconciliation
Ensuring children's fundamental rights to play in education are honoured
Johann Olav Koss pioneered a new way to use sport and play for development to support children in war-affected and developing countries.
Play, not war.
Offering children access to sport and play is not necessarily a top priority in refugee camps and countries recovering from war. This is especially true for girls, minorities and children with living with disabilities.
So when Johann Olav Koss, a gold medal-winning speed skater, visited Eritrea as a sports  ambassador in 1993, he felt sheepish for bringing sports equipment. The country was recovering from a 30-year war for independence from Ethiopia, and Johann was shaken, witnessing the devastating impacts of the war. But he was assured by the president that the equipment — and play — were key to Eritrea's recovery.
This experience inspired Johann to launch Right to Play in 2000 with the aim to improve the lives of the world's most disadvantaged children through sport and play.
In war-affected regions around the world, Right to Play identifies pressing social issues affecting young people and develops creative, playful methods to address them and explore solutions. Through games, sports, art and free play, children develop life skills like teamwork, inclusiveness and discipline. They learn important health lessons, and girls, in particular, are encouraged to use their voices and share their perspectives.
Instead of relying on unsustainable programs led by volunteers, Right to Play builds local capacity by training people to become coaches and trainers. It also works with local governments to ensure the right to play is recognized and protected through education policy.
In 2018, more than 18,000 teachers and coaches reached 2.3 million children in 15 countries affected by war, poverty and disease in Africa, Asia, the Middle East and North America. Nearly half of their participants were girls, and 58 per cent of their teachers and coaches were female.
With Right to Play, Johann built a sustainable organization that continues to use his model to ensure children's right to play is honoured and supported through sustainable programs, equitable access and local leaders in war-affected countries. He has since returned to his native Norway and is now a partner at the venture capital organization Playbook 17, where he's working to support mission-driven entrepreneurs who are using technology to help the world achieve the United Nations Sustainable Development Goals.