Lucie Chagnon
Commodus
Montreal, QC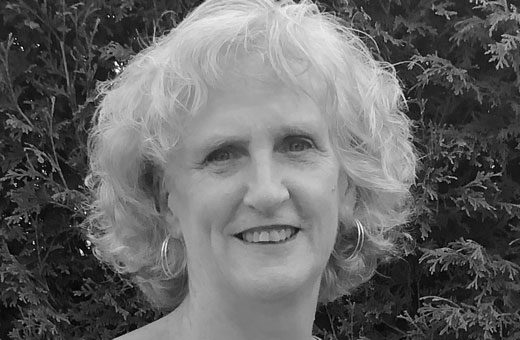 Sector Impact
Civic Engagement
Economic Development
Health & Well-being
Science & Technology
Empowering employers to produce better bottom lines and better livelihoods
Lucie Chagnon built a system that rewards employees, employers and ethical service providers
Tools for a better life-work balance.
While the concept of "life-work balance" is often reduced to a punchline, growing professional and family demands can have serious impacts on the physical, mental and emotional health of individuals and families, leading to high employee turnover rates and low self-esteem in children who lack time with their parents. In the Western world, increased wealth has not resulted in a corresponding increase in life satisfaction since the 1950s.
Lucie Chagnon was inspired to tackle this pervasive life-work balance problem.
She is well-suited for the challenge, given her background as a social worker and community organizer with an entrepreneurial streak. When she was 17, Lucie co-founded an organization that offered after-school activities for children from disadvantaged neighbourhoods. Later, she founded a housing cooperative, a childcare centre and a women's centre.
Then in 1996, while participating in a congress on social exclusion in France, Lucie learned about the tax deductible "Ticket" services offered to employees to purchase services. She started thinking about how she could adapt the model to improve life-work balance back home.
She came up with a point system designed to serve three parties: employers, who could increase employee retention rates by offering points; employees, who could redeem points for stress-relieving services such as pet-sitting, mediation, psychotherapy, event organizing and financial planning; and service providers, who could increase their business by accessing a new market.
To implement her idea, Lucie launched the non-profit Commodus in 2004, and she built an online platform to support the points system. Under her model, the program acts as a broker, retaining a percentage of the value of its transactions and creating an economically sustainable model capable of growing without external funding. Ethical businesses are targeted as service providers and a franchise model allows for rapid expansion.
In 2012, Commodus closed its doors due to financial constraints, but it left a lasting mark on the lives of hundreds of families and workplaces in Quebec and a blueprint for a more socially sustainable economy.
Today, Lucie is semi-retired from the workforce however pursues her involvement in supporting NGO's. She continues to build capacity in volunteer organizations as a consultant, helping with organizational assessment, strategic planning and impact evaluation. She is also a collaborator with de King Baudoin Foundation. She is member of the board of director of an organization called La Maison des familles based in Saint-Laurent, Montreal. This organization is dedicated in supporting mostly immigrants and refugees families. Lucie's commitments to this organization are mostly surrounding communication, funding and strategic planning.