Usha Tamba Dhar
The Excellence in Literacy Foundation
Ottawa, ON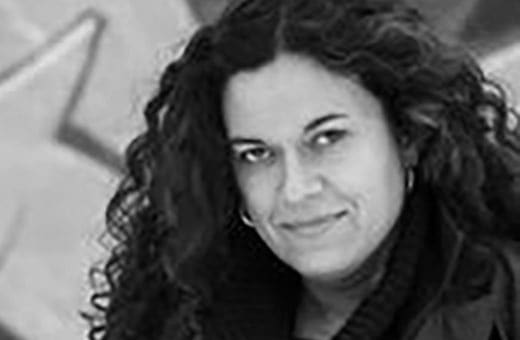 Sector Impact
Children & Youth
Civic Engagement
Economic Development
Education
Human Rights & Equality
Literacy as a basic human right.
Usha Tamba Dhar challenges Canadians to champion the cause of literacy in their communities, then provides effective tools that empower marginalized children with the skills they need to lift themselves out of poverty.
"True Freedom comes from a powerful mind."
As a teenage volunteer at a camp for children with developmental challenges, Usha Tamba Dhar met a young child with Down Syndrome whose family, because of his diagnosis, had been told he would never learn to speak, read or write. But at that camp, he did speak – and one of his first words was her name. Years later, Usha found out that he was attending high school, mainstreaming many of his courses, and even had a weekend job. As a child it was assumed that he could not live a full life. Challenging assumptions about who can and cannot be literate is the basis of Usha's life's work.  
International research from the World Literacy Foundation and others shows that people who have inadequate literacy skills are more likely to have poor health outcomes, lower earnings potential, decreased levels of civic engagement and fewer life opportunities. The problem is present even in a wealthy country like Canada. According to the OECD, nearly half of Canadians fall under the literacy skills level needed to compete in the global knowledge economy. Usha works with families, often from low income communities, that struggle with inadequate literacy. 
Usha believes literacy is a basic human right for every Canadian. Any level of illiteracy should be looked at as a systems failure, a failure to provide a basic need like water and shelter, not simply a statistic. The first step, for Usha was to demonstrate how ongoing access to literacy tools and programming could be effective and cost-efficient in any system. This led her to co-found Sage Youth – Jeunesse Sage in 1992. Sage Youth was developed to provide critical literacy and life-skills programming to marginalized children and youth in the Ottawa area. It is now a program of The Excellence in Literacy Foundation (ELF), established in 2005, to support community leaders in the development of effective literacy and life-skills programs across Canada.  
The ELF provides organizations with workbooks, training workshops, and micro-funding in order to develop their own literacy programming. By creating an easy-to-use, culturally appropriate, and reproducible set of methods, the ELF offers a low-cost, effective solution to ending Canadian poverty. By sharing this model, the ELF has helped its partner organizations contribute to the success and inclusion of over 80,000 previously marginalized/disadvantaged children.
Participants in the ELF's replicable, directly-delivered programs, based on reports, typically increase their literacy skill points by up to 200% and experience a 0% high school drop-out rate. This opens doors to post-secondary education, along with better employment. It also shows that access to literacy programming can be successfully integrated into community support systems. 
Usha isn't just teaching marginalized children to read. She is transforming perceptions of illiteracy, showing that, because of its connection to poverty, literacy is as fundamental a human right as access to housing and clean water.